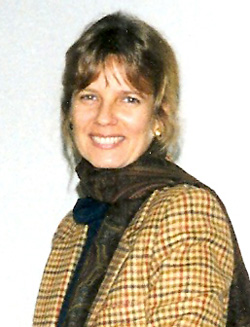 Dream Awakening:
A Self-Study Process
"Dream images originate from our imagination as well as feed our creativity. If you can imagine it, it can be done. Every dream is so alive with creative energy for healing and self understanding! When the dream's message is activated in waking state, we benefit most from the energy of the dream, which exists only as potential in the sleep state." - Shelley Smith
We Are Pleased To Announce:
AOL's Huffington Post website recently published a series of four articles featuring an interview with Shelley Smith about her Dream Awakening techniques. To read the articles on AOL'S huffingtonpost.com (AOL HEALTHY LIVING Section), please click the links below:

"Dreams About Love With an Acquaintance: Dream Meanings Explained"
http://www.huffingtonpost.com/2011/07/13/dreams-about-love-with-an-acquaintance_n_871155.html


"Dreams About Celebrities: Dream Meanings Explained"
http://www.huffingtonpost.com/2011/07/13/dreams-about-celebrities_n_871854.html


"Dreams About Animals: Dream Meanings Explained"
http://www.huffingtonpost.com/2011/07/13/dreams-about-animals_n_891457.html


"Dreams About Passionate Encounter With an Ex: Dream Meanings Explained"
http://www.huffingtonpost.com/2011/06/13/dreams-about-passionate-encounter-with-an-ex_n_872434.html
PROGRAM DESCRIPTION
A fascinating and effective method for unlocking the potential energy of dreams, the "Dream Awakening Program" is conducted individually or in a small group of participants, led by a skilled facilitator using dream images as the focal point for exploration. The program is offered through Mental Wellness Therapeutics, Inc/Yoga Health & Therapy Center by the Founder and Director,
SHELLEY SMITH
, a behavioral therapist and lifelong meditator, and creator of the "Dream Awakening" Program.
BENEFITS OF THE PROGRAM
Participants explore the symbolic language of each image, learning to access the emotional energy stored in the dream. According to Shelley Smith,
"When we begin to open and re-live our dream images with our waking ego, our world is enlivened with self trust and knowledge; we come alive! We begin to move beyond our routine way of seeing things, expanding the ego's boundary in a healthy way"
"Through the practice of revisiting the dream images and participating with the feelings and sensations in the waking state, we can experience and re-join the now-activated images in our waking body with a new level of consciousness. We renew a sense of wholeness."
By tapping dream recollections in a friendly environment, participants find that their inner world reveals surprising details they had not noticed before. This new awareness enhances creativity, releases long-held muscle tension patterns, and enriches living in the moment.
"Dream Awakening"
promotes self-growth and also encourages self-awareness and acceptance during moments of trauma or challenge.
TO ARRANGE A CONSULT WITH SHELLEY SMITH
For more information about the program or to request a "Dream Awakening" session with Ms. Smith, please contact the Yoga Meditation & Therapy Center at 859-254-9529.
WHAT PARTICIPANTS SAY ABOUT THE PROGRAM
"This is a fun and exciting way to gain insight and information from the unconscious mind and free ourselves from chronic, unhealthy patterns of perceiving."
"Interacting with the dream images demonstrates that we have choices each moment; we can let go of old patterns, freeing us to see life from a new perspective and make wiser choices."
"The
"Dream Awakening"
sessions helped me to better recognize my potential. I also gained significant insight into myself and my subconscious motivations and have more compassionate for myself and those around me."
"During the Dream Awakening session, I noticed parts of myself that I wanted to embrace and those that I wanted to avoid. Watching the dream unfold, while awake, helped me understand and let go of troubling dramas."
"My Dream Awakening session was most enlightening, and I continue to benefit from Shelley's gentle and patient manner of working with me."
"Dream Awakening"
... is like going on a treasure hunt – lots of fun, and full of surprises."